Venue & Hotel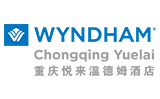 Pan Pacific Hotel is a luxury five-star hotel which locates in the east of China, one of the fast developing economic zones. It adjoins upon Ningbo International Conference Center, Ningbo Culture Center, and Century Oriental Commercial Plaza, neighbor to other glamorous touring landmarks. Pan Pacific Hotel is a fashion paradise with vitality and prosperity. And its considerable services will make you fully relaxed and enjoyable. Pacific hospitality makes you feel warm and relaxed. Elegant and modern construction style and local culture have perfectly combined in this hotel. The experienced reception is the main characteristic of this hotel, which is also the necessity of your unforgettable travel.


Transportation:
Taxi
Ningbo Lishe International Airport
Distance: 22.2Km, Taxi: 27 mins , Price: 59 RMB.
Ningbo Train Station
Distance: 9.4 km, Taxi: 30mins , Price: 24 RMB.
Urban Center
Distance: 6.8km, Taxi: 22mins , Price: 19 RMB.
Room Reservation:
Enjoy the negotiated price and free pick-up service if you book the hotel by us
Deluxe King/Twin: 89 USD/day
Duluxe Executive: 149 USD/day
Junior Suites: 169 USD/day
(All the above prices include service charge, tax fee and breakfast)
Contact Details:
Address: Min An East Road 99, Jiang Dong district, Ningbo, China
Organizer Tel: 0411-39016878 Fax: 0411-39016800
Email: f-f-china@jctrans.net Hotel Website: panpacific.com